The Company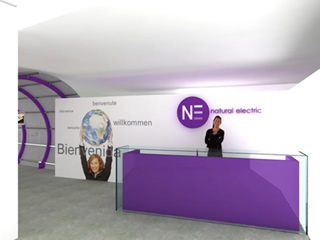 NATURAL ELECTRIC was founded in 2007 with the aim to promote, develop and to operate facilities for electricity generation from renewable sources, minimizing environmental impact and contributing to sustainable development.

The European market, and more recently LATAM, allowed NATURAL ELECTRIC develop technologically innovative projects in wind, photovoltaic, solar thermal (CSP), biomass, cogeneration, hydro, etc, and its operation, and provide global energy services, including energy outsourcing solution suitable for any demand.

The wide experience in engineering design and facility development, and its operation and management, make NATURAL ELECTRIC provides significant added value in all stages, which applies in either own and third party projects, and allows us to achieve operational cost & investment optimization, ensuring compatibility with the surrounding environment and preserving it for the future.